National Bonds: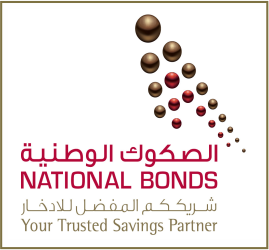 Redha Al Ansari Exchange distributes National Bonds through its branches in the UAE. National Bonds Corporation PJSC is licensed and regulated by the Central Bank of UAE. It is a Sharia compliant savings/investment scheme which provides the UAE nationals, the UAE residents and non-residents with a credible and safe savings opportunity.
National Bonds Corporation PJSC is a leading investment company which takes pride in its innovative Sharia approach to financial products and services. They cater to a substantial and diversified client base of retail customers, high net-worth individuals and corporations.
National Bonds offers direct wealth accumulation through an all-in-one Sharia compliant Mudaraba based savings/investment scheme, the first of its kind in the world. The company's strong belief in the pivotal role of savings in building a stronger economy helped its customers achieve their own financial future objectives through disciplined and regular saving habit and it's committed to keep shaping brighter financial future for today's and tomorrow's generations.
National Bonds is a private joint stock shareholding company, established in March 2006 with a paid-up capital of AED 150 million. It is 100% owned by The Investment Corporation of Dubai, the investment arm of Dubai Government. NBC is licensed and regulated by the UAE Central Bank and audited by Dubai Government Audit Department, Sharia Supervisory Board as well as reputable international external auditors.
Please contact the nearest Redha Al Ansari Exchange branch to know more about it or place a call back request through our website.